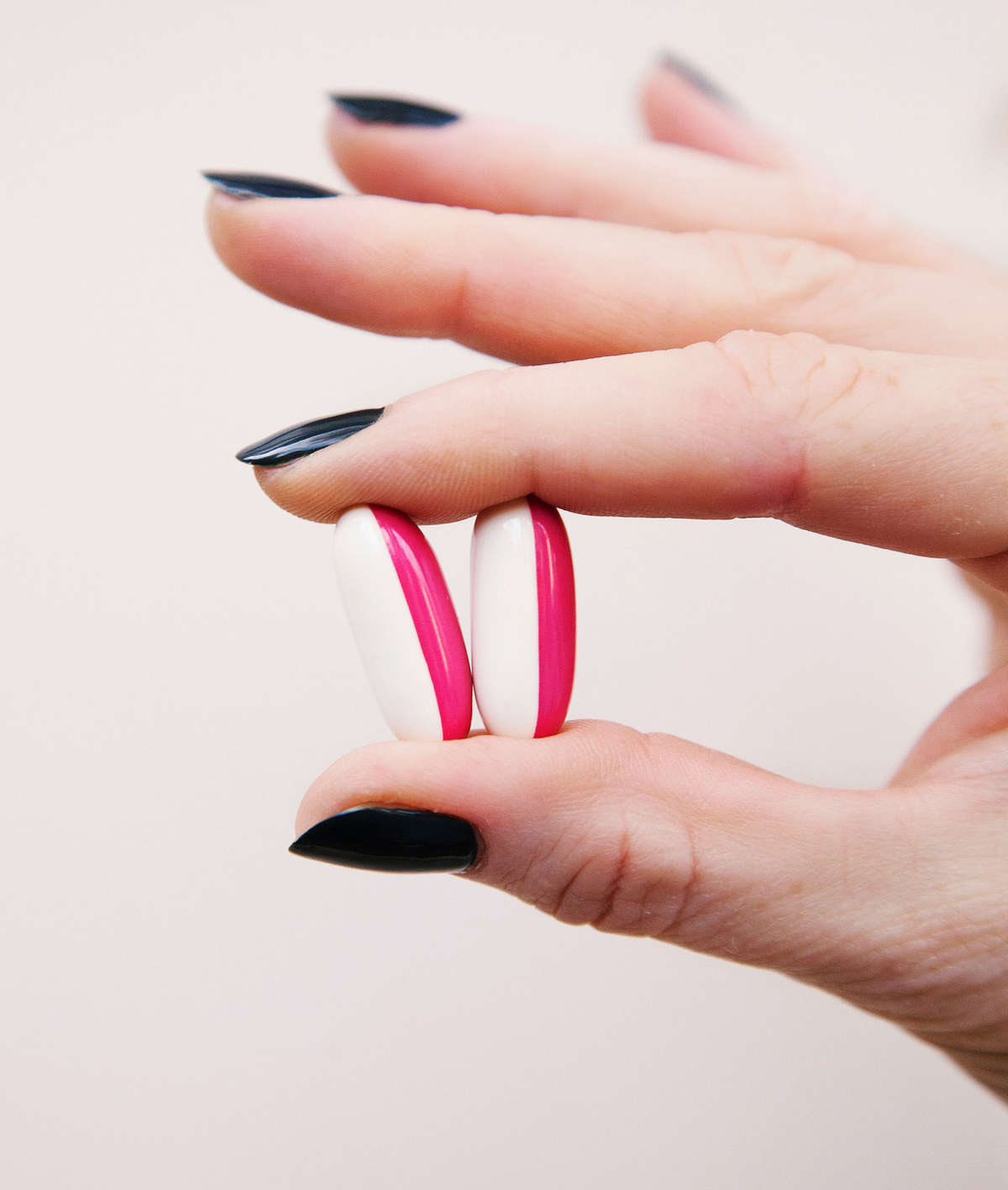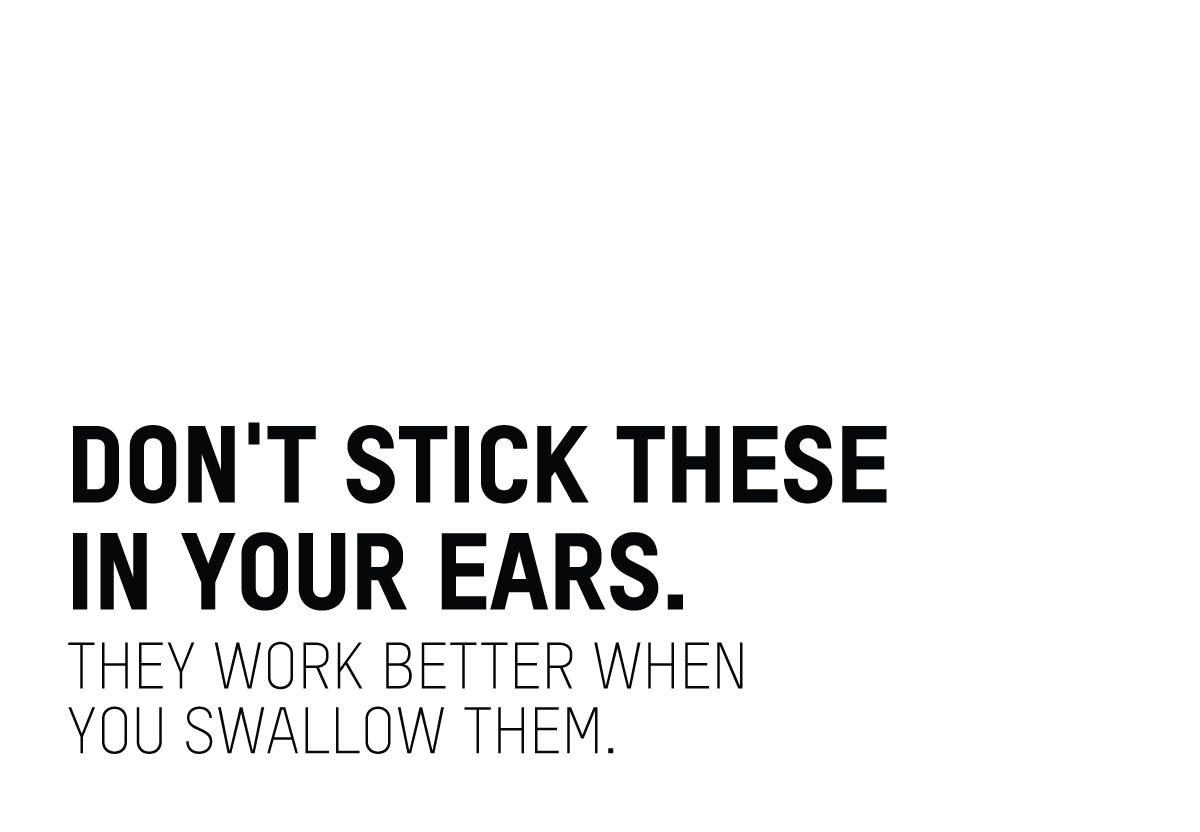 Soundbites is a unique, multi-patented preventative care therapeutic for hearing preservation. The scientific formula inside Soundbites known as ACEMg was developed at the University of Michigan Medical School and is proven to prevent hearing damage, temporary tinnitus and muffled hearing.
TRY SOUNDBITES FOR YOURSELF
The ACEMg micronutrient formula inside Soundbites has a positive influence on your health. Vitamin A plays a role in the process of cell specialization. Vitamin C and E contribute to the protection of cells from oxidative stress. Vitamins C and E are known as 'free-radical catchers'.

These processes contribute to cell renewal and protect cells throughout the body, including your inner ear cells.

You can use Soundbites if you work in the music industry, are a regular music festival visitor, like to party, listen to music on a daily basis, or if you work in a noisy environment like a construction site.

We encourage earplugs and ear protection devices in addition to Soundbites whenever possible or practical.

We ship worldwide.
THE SURPRISING SCIENCE OF HEARING LOSS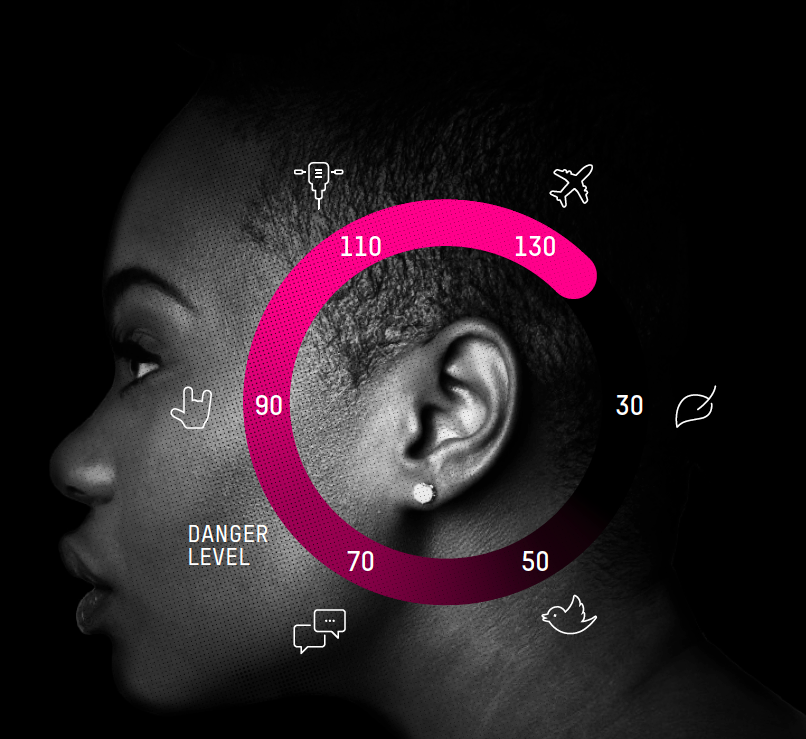 Loud music and sound damages your hearing, but not in the way you think.
"Noise induced hearing loss" is not caused by physical damage, but by reduced inner ear blood flow triggered by oxidative stress.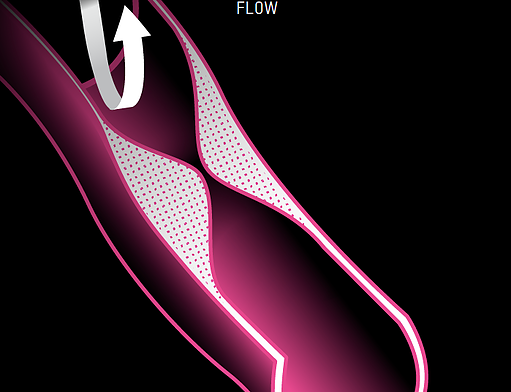 Blood flow becomes blocked. Massive amounts of trapped excess free radicals choke cells, robbing them of oxygen and nutrients.

A flood of inner ear blood circulation follows. This is a "choke and release" disorder known as ischemia reperfusion injury — similar to what happens in strokes and heart attacks.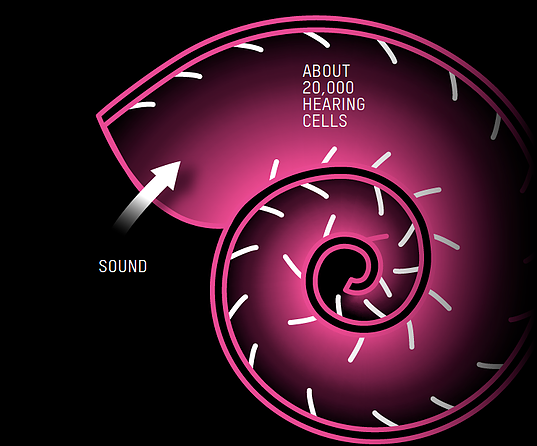 Hearing cells live in our inner ear inside the cochlea. They are delicate and precious.

Loud noise makes hearing cells massively overproduce free radicals. They damage the cells, which ultimately commit suicide in a process called apoptosis – programmed cell death.

Once these cells die, they don't come back. We experience their death as hearing loss.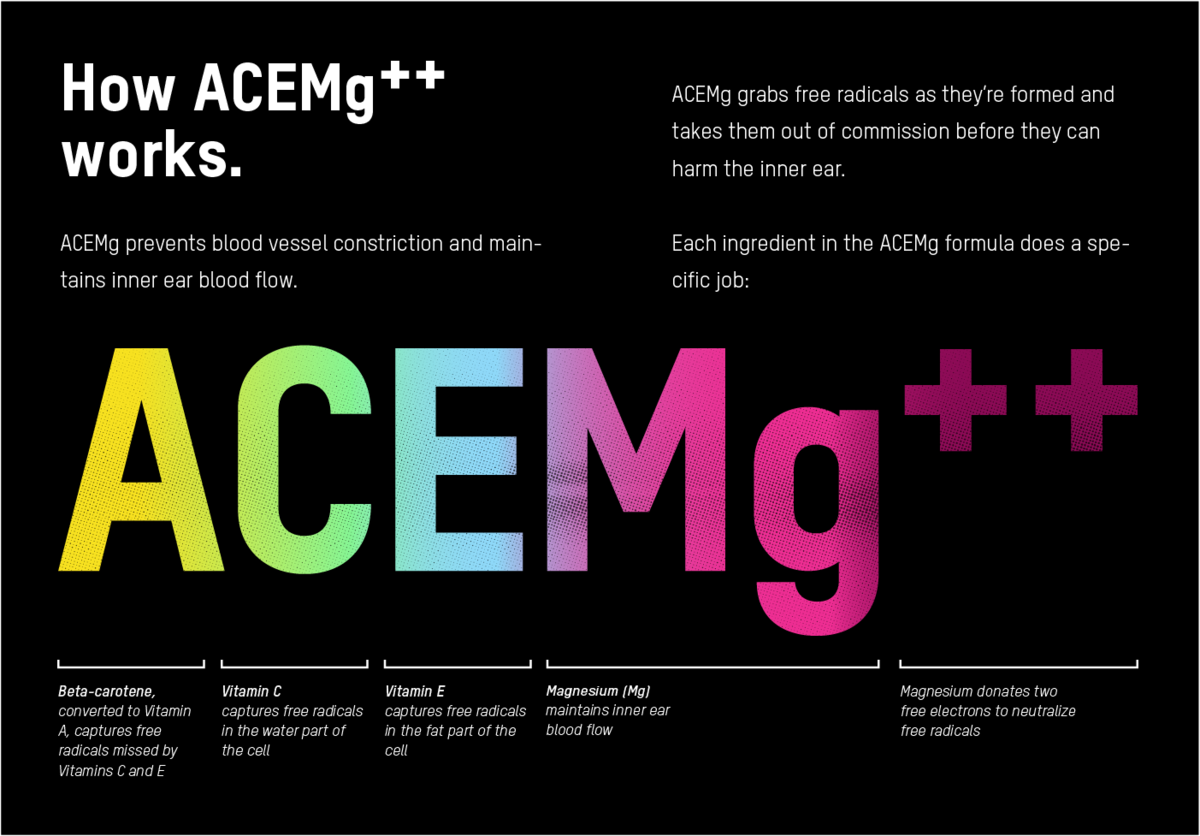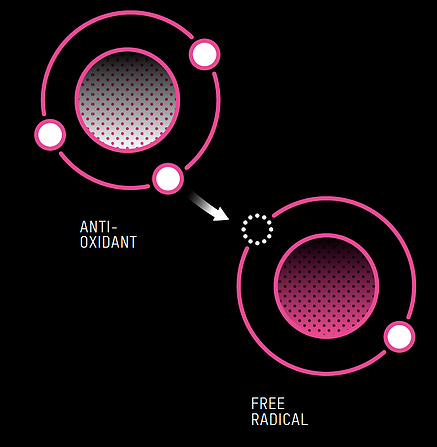 How antioxidants kill free radicals.
Free radicals are formed in cell mitochondria during the process of energy production called metabolism.

They are highly reactive because they have an unpaired electron in their outer shell.

Antioxidants neutralize free radicals by donating a "spare" electron to replace the electrons the free radicals are missing.