Soundbites is a patented micronutrient formula which contains vitamins A, C, E and magnesium, together known as ACEMg (say 'ace mag').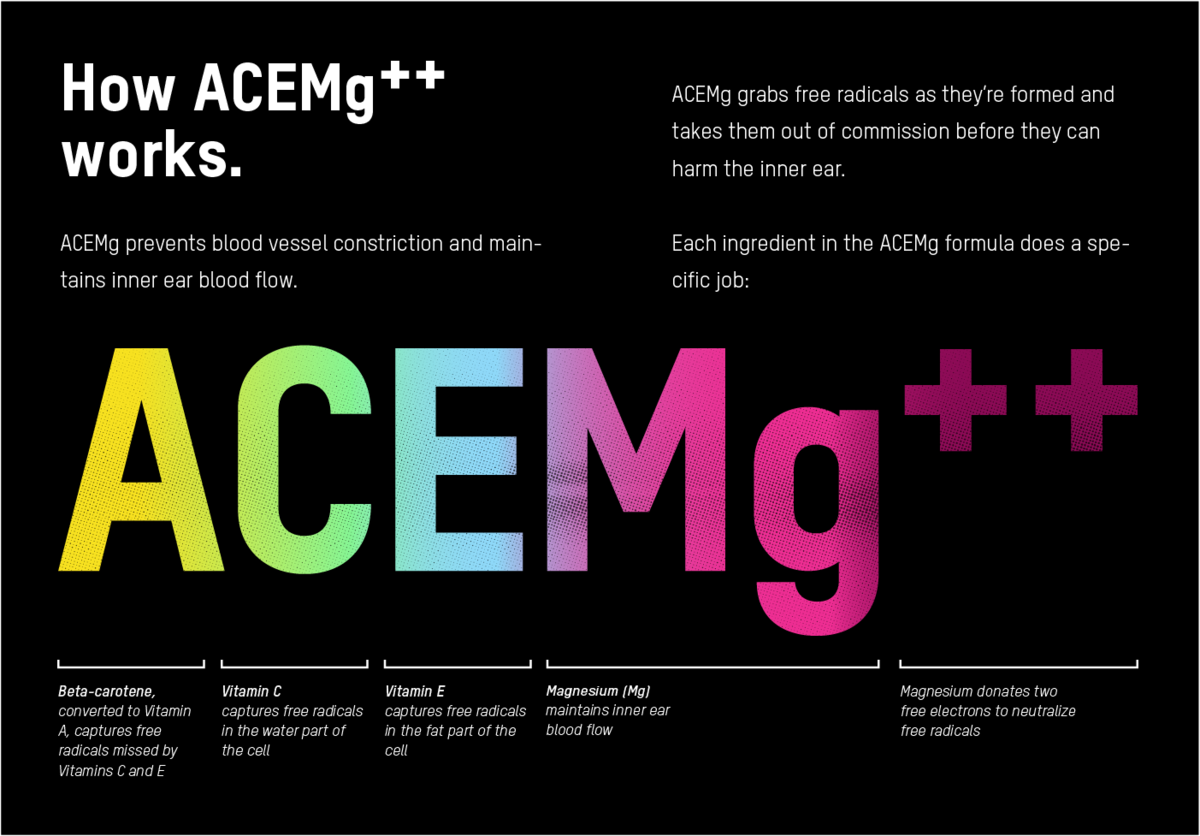 The ACEMg micronutrient formula has a positive influence on your health. Vitamin A plays a role in the process of cell specialization. Vitamin C and E contribute to the protection of cells from oxidative stress. Vitamins C and E are known as 'free-radical catchers'.

These processes contribute to cell renewal and protect cells throughout the body, including your inner ear cells.

You can use Soundbites if you are a regular music festival visitor, listen to music on a daily basis, or if you work in a noisy environment like a construction site.

We encourage earplugs and ear protection devices in addition to Soundbites whenever possible or practical.